*** LAYOUT-BOTH-COLUMNS.TPL START ***
*** HEADER.TPL START ***
*** HEADER.TPL END ***
*** PRODUCT.TPL START ***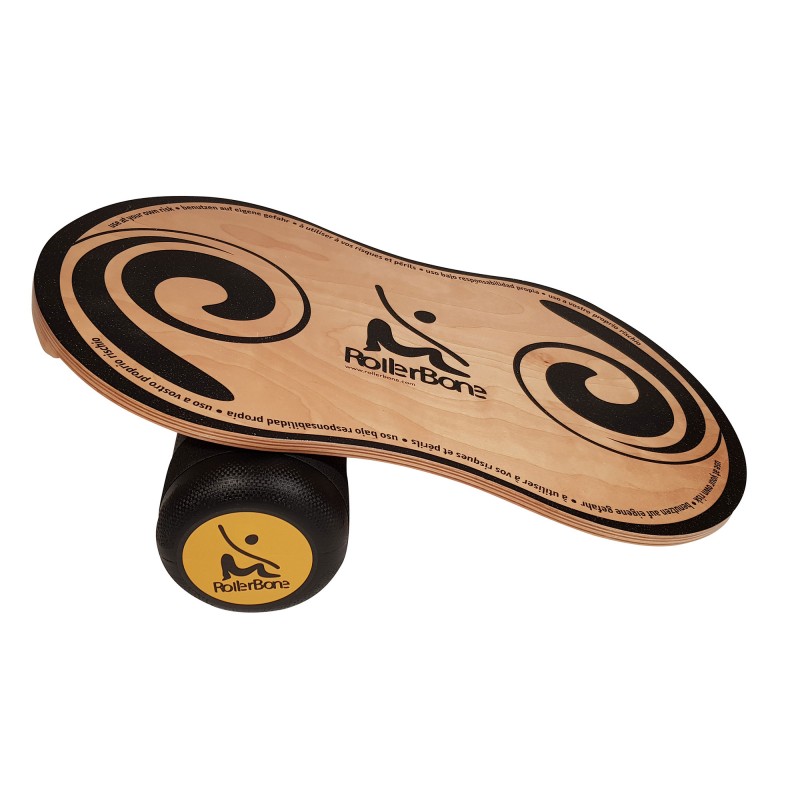  
RollerBone 1.0 Set – the ultimative Balance Board
FUN-FUN-FUN
BALANCE
COORDINATION
MOBILITY
FITNESS
MUSCLE TRAINING
ENDLESS TRICKS

Secure payment

30 days to change your mind

Free standard shipping over 50€

Quality Products
You want to buy a balance board? Then you are right when you go for the RollerBone 1.0 set!
Train balance - coordination and muscle at the same time
By sidecut of the board our RollerBone offers more flex and fun as example Indo Board or Home Rider
Perfect preparation for skateboard, snowboard, wakeboard or more
Suggested retail price- The new RollerBone is a trend- and a funsport balance board at the same time! A must have for every board athlete!
- The board offers the perfect training for board athletes! Use it indoor or outdoor. Just step on it, and you can begin!
- Because of the small bridge in the middle, the RollerBone balance board offers additional flex! At the same time the wide ends provide more space and a secure stand.
- The board is perfect as an allround training unit and you can improve your fitness and your balance!
"Quality seal – Movement & Innovation from the Institute for Movement Education and Motion Research"
Size: Board L 74 cm x B 41,5 cm x H 3 cm
Material: Pinewood
Delivery Contents:
RollerBone: Board
Please be adviced, that for the best experience you should use our balance board in combination with our additional products!
You might also like.
Regular price
€49.00
-30%
Price
€34.30
8 other products in the same category:
*** PRODUCT.TPL END ***